[1/3] SERIES OF ARTICLES: "WHAT DO YOU WANT TO KNOW ABOUT YOUR COMPETITION?"

Article 1 of 3: Mapping a Technology Area
Dominique Pomerleau & Frédéric Venne
ROBIC, LLP
Metallurgical Engineering, P. Engineer, Engineering Physics, Patent Agents
Introduction
This article is the first in a series of three publications on the topic "What do you want to know about your competition?". This first article introduces the concept of "mapping a technology area." It includes a variety of graphical representations comparing the players in a particular technology area. Do you want to initiate a search to develop this kind of comparison? Nothing could be simpler! It is usually enough to have a good idea of the information you want and, in some cases, a general knowledge of the main players (companies and/or inventors) active in this technology area.
Background: The importance of data
In many areas, the availability of "big data" helps identify trends and patterns in a large collection of data and create associations that increase knowledge about a sphere of activity and improve understanding of a particular technology area. Big data leads to better business decisions and ultimately strategic actions that are supported by data rather than by mere intuition or unsubstantiated beliefs.
The field of intellectual property is by no means immune to the appeal of big data, as it can be particularly useful in patent and industrial design searches and analysis. For example, big data can be analyzed to better understand the strategies of competitors or partners within a particular technology area. It can also be used to evaluate, at the macro level, the portfolio of multiple companies operating in the same technology area. Interestingly, complex questions like these can now be answered in seconds, whereas in the past, it would have taken several days of research to get answers.
In this article, we present some examples of questions that can be asked in mapping a technology area, to illustrate the depth of information that can be obtained through analyses based on these large databases. As an introduction, here is a non-exhaustive panorama of intellectual property questions that big data analysis could potentially answer:
Study of the patent and/or industrial design portfolio of certain companies, including classification by year, technology, jurisdiction, legal status (active, inactive, opposition proceedings and/or in litigation), average lifespan and several other criteria;
Assessment of the annual activity of key players, new entrants and prolific inventors for a technology area, and the emergence of new key terms;
Discovery of relationships and interrelationships between players operating in the same technology area;
Identification of the main strategies implemented for the protection of inventions;
Evaluation of partnership, licensing in, licensing out, and joint venture opportunities;
Identification of licensable technologies, identification of jurisdictions of interest, and identification of potential licensees;
Implementation of technology scouting to identify new technologies;
Business case assessment, including untapped or underexploited technology areas, technologies for new research and development (R&D) efforts, and respective evaluation of R&D projects;
Legal risk assessment;
Identification of the relative strengths of a patent portfolio compared to competitors' portfolios, including the direction and strength of R&D; and
Identification of which technologies should be retained and which can potentially be abandoned in a portfolio ("portfolio pruning").
In the next section, we present a fictitious mapping of a technology area as an example to illustrate the potential of analyses based on big data analysis.
Mapping a technology area
Our technology area for this example of patent mapping is the alpine touring ski binding industry (as illustrated in Figure 1 below). Unlike conventional alpine ski bindings, this binding must be able to convert to "walk mode" when needed. When the binding is converted to walk mode, the heel of the boot is detached from the ski and the front pivots on a binding. In Canada, this sport has become more popular over the past five years, and new binding models have appeared on the market. This information could be useful in the fictitious case of a company operating in this technology area or interested in developing its own version of the binding and potentially protecting it with a patent.
Figure 1: Example of alpine touring ski binding
The first step in mapping a technology area is therefore the identification of the technology area itself. Once we have identified our technology area, we have to determine the objective of our analysis. The objective of the analysis usually takes the form of one or more questions to be answered. The creation of a list of questions will make it possible to compile a database of targeted patent publications[1] that will provide answers to the questions. In our fictitious example, a company wants to start manufacturing and marketing a new binding it has developed. It wants information about the main players and their protection strategies. It also wants to know if the environment is contentious, i.e., if the major players are prone to engage in litigious disputes.
According to the buyers' guides, the main manufacturers of "touring" alpine bindings are Fritschi Swiss Bindings (and its parent company Nordeck International Holding), G3 Genuine Gear Guide Inc. (a British Columbia company), Salewa Sport AG (owner of the Dynafit® brand, a pioneer company in the field), Marker, ATK Race, Ski trab, Look and Felisaz Fixations Plum.
For this example, a database was created by
identifying patent publications with one of these companies as the applicant/holder and having the term "binding" in the title, abstract or claims and the term "touring" in the title, abstract, claims or description (hereinafter "first search publications"); and
identifying the patent publications to which the first search publications refer and the patent publications referring to the first search publications.
The resulting database consists of 1,234 patent families, about 42% of which are owned by the 10 main players identified in Figure 2, including Salomon, Marker, HTM Sport (Tyrolia™), Salewa Sport (Dynafit™) and Fritschi Swiss Bindings. It is interesting to note that 80% of the documents listed are abandoned patent applications (29%), expired patents (46%) or revoked patents (5%). Also notable is the fact that approximately 17% of the documents located are patents in force, while the remaining publications are pending patent applications.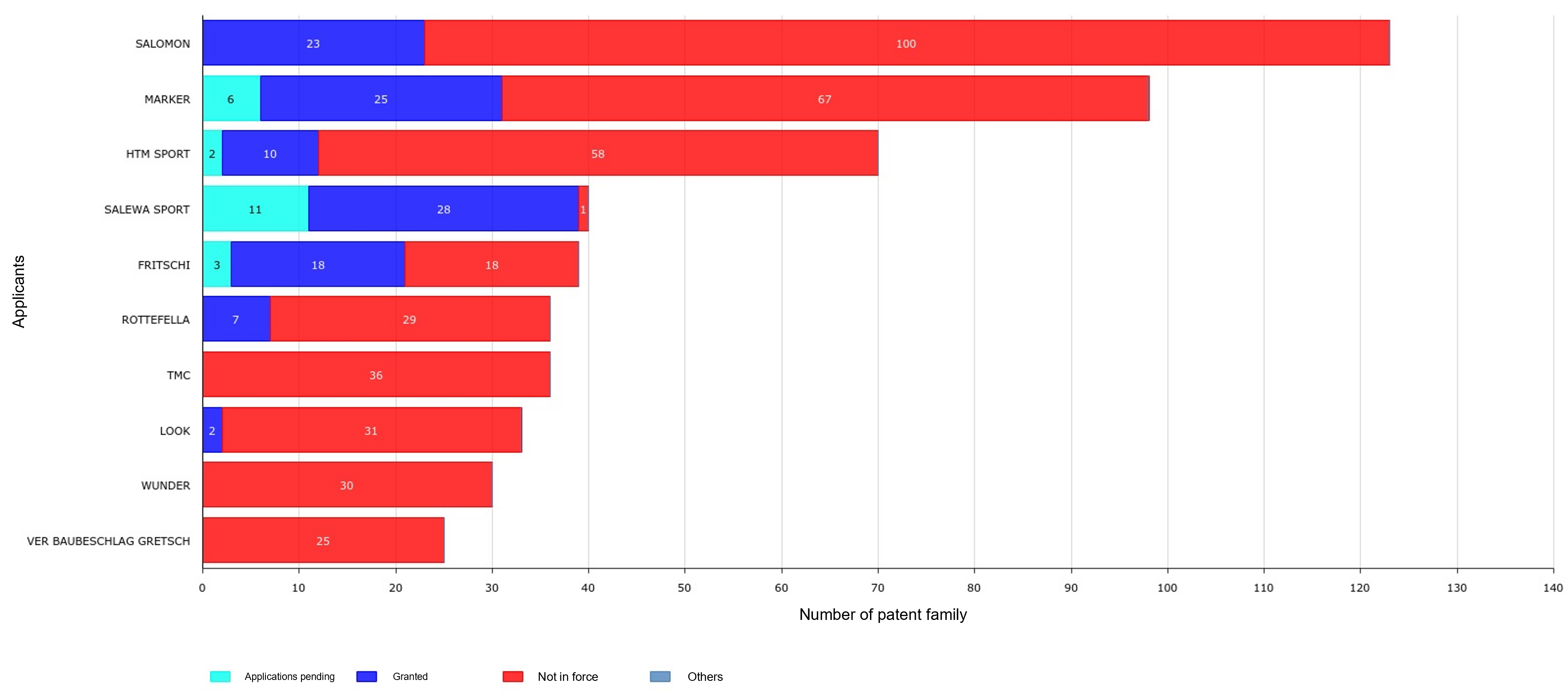 Figure 2: Top 10 key players by legal status
It would also have been possible to limit the database to applications filed or published in the last few years, for example in the last 10 years, to obtain an analysis with results representative of the last few years only. According to Figure 3, R&D investment in this technology area peaked between 2010 and 2014 and appears to have been in observable decline since 2015. For each invention, patents were filed in 3.5 jurisdictions on average, with the top five being Europe, Germany, France, Austria and Switzerland (see Figure 4). The analysis shows that Hannes Marker is the most prolific inventor in this technology area.
Figure 3: Technology investment over the last 20 years
The main players identified in Figure 2 are Salomon, Marker, HTM Sport (Tyrolia™), Salewa Sport (Dynafit™) and Fritschi Swiss Bindings. However, it is interesting to note that Salomon's portfolio includes approximately 81% expired patents and abandoned patent applications, with only 23 granted patents. No patent applications appear to be pending. The most active R&D companies in recent years appear to be Salewa Sport and Marker, followed by Fritschi Swiss Bindings.
The six main players' invention protection strategy is essentially the same and is illustrated in Figure 4. Specifically, the strategy is generally to file a patent application in the United States and Europe (notably Germany, Austria, France and Switzerland).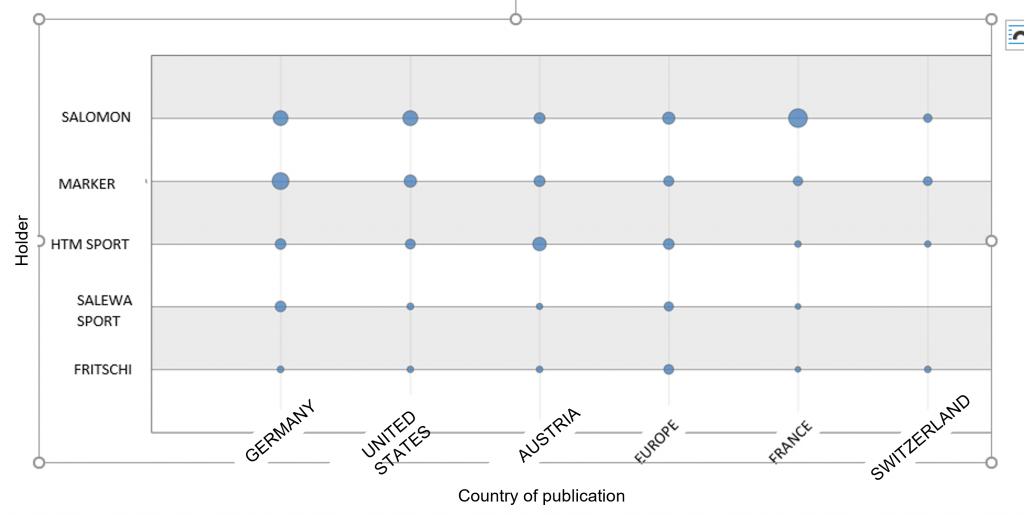 Figure 4: Top six markets by applicant or holder
While Salomon's R&D investments appear to be declining over the past 10 years, those of Salewa Sports are growing and peaked in 2020. These trends are illustrated in Figure 5.
Figure 5: Changes in investments by the key players
Although not illustrated in the above figures, there is also information showing that the few disputes that arose were in Germany and mainly involved Fritschi Swiss Bindings patents. In comparison with litigation, opposition proceedings seem to be more frequent among the main players, both in the European Patent Office and in Germany. Also, this analysis also shows that there appears to be no collaboration between the major players in R&D efforts, as no patent applications were co-filed.
Numerical indices can also be generated to identify key inventions in a technology area or those belonging to our own portfolio of patents and patent applications. Examples include a technology impact index, a strength index and a market index. The technology impact index is based on the number of times the analyzed patent families have been referred to by the owner or by third parties, with a correction for the age of the patent family and the technology area. An average patent family has an index of 1. The market index is a GDP-based index of countries or regions where the analyzed patent families are issued or pending. The strength index is based on the impact index and the market index. It is used to assess whether the patents of company X are stronger than the patents of company Y and which patents are the strongest in a group of patent families.
For example, with reference to the table in Figure 6, the patent family with the greatest strength among the 1,234 families analyzed includes the American patent US-8,746,728 held by the company G3 GENUINE GUIDE GEAR. In particular, the American and European patents in this family have been the subject of litigation and opposition proceedings with Marker DE and Fritschi Swiss Bindings respectively. For its part, G3 GENUINE GUIDE GEAR filed an opposition proceeding against the granting of patent EP 2737929, corresponding to American patent US-8,544,869 belonging to Salewa Sport, whose patent family has the second highest strength among the group analyzed.
Figure 6: Metrics of key inventions
Conclusion
This first article presented an overview of the mapping of a technology area. Interestingly, it was shown that this type of analysis, which is based on the use of big data, can be used to compare the players operating in the same technology area from several different and complementary angles in order to obtain an integrated overview of the technology area in question.
It is important to note that the examples and indicators included in this article are only a small fraction of the analytical possibilities available, and that there are as many ways to gather information about your competition as there are questions you have about them.
If you need more information or have questions about mapping a technology area, please contact Dominique Pomerleau and Frédéric Venne.
The second article in this series of publications on the topic "What do you want to know about your competition?" will be published shortly and will deal with the study of technology areas of interest to a company. The third article will present a case study comparing two companies operating in the same technology area and will be available at a later date.
---
[1] The term "patent publications" includes patents, published patent applications, and registered industrial designs.