ROBIC APPLAUDS THE GENEROSITY AND INGENUITY OF ITS CLIENTS. HERE IS THE INSPIRING STORY OF VIVIER PHARMA!
As the new reality linked to the recent closing of medical clinics settled in Québec, elsewhere in Canada, as well as in the United States, business models for companies such as Vivier Pharma had to be quickly adapted in order to cope with this unprecedented situation.
Established in Vaudreuil-Dorion in 2000, this manufacturer of aesthetics and dermatological products generally distributes its products to diferent medical professionals such as general practitioners, dermatologists, plastic surgeons and skin care professionals. " With the general closures of medical clinics, sales are decreasing, and it has become more difficult to receive overdue payments. That said, we have found a solution that will allow us to continuously provide our customers with their desired cosmetic products while also allowing for doctors to receive additional revenue as well as allow Vivier Pharma to carry on with its operations " says Mike Vivier, reached at his residence.
The solution: a shift to electronic commerce in order to provide customers with an online platform enabling them to purchase products that could otherwise only be bought through their medical professionals. In a little under two weeks, Mike and his brother have worked tirelessly to create an identification system for each and every one of the 1000 Canadian clinics they provide in order to allow doctors to also receive a commission. By adapting this new solution, Vivier Pharma has been able to help both clinics and their customers at once.
As explained by Mike Vivier, in dermatology, only urgent cases are being treated at this time. Considering that clinics reopening dates have been significatly delayed, Vivier Pharma's online platform remains available for customers to address their non-urgent needs.
Mr. Vivier is proud to indicate that this system is one of revolutionary standing in his field. All of Vivier Pharma's clients have been informed of the initiative and around 35% have already used the system.
Every single one of Vivier Pharma's products are made in Quebec and have been developed by Jef Vivier, a chemist who has been specializing in skin care for over two decades. Jef Vivier is also the proud founder of this successful company which, today, employs 52 people. In addition to successfully and quickly adapt to the current health crisis, Vivier Pharma has also generously ofered products from its catalog to several hospitals to help them cope with their needs.
The COVID-19 experience
With the recent launch of a new hand sanitizer which will soon be available for online purchase, Vivier Pharma hopes to contribute to slowing the progression of the virus and do its part for its community. In addition, Mike Vivier is delighted to say " Vivier Pharma is member of the Panier Bleu. We want to support our local economy and save jobs. "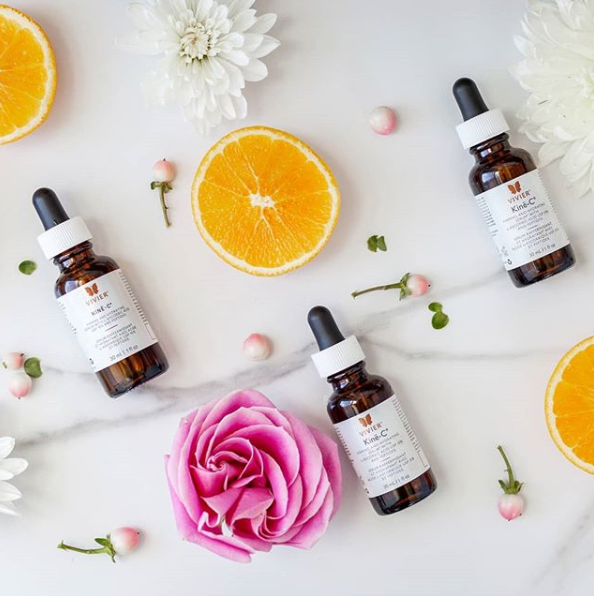 The company's sound financial position allows it to develop solutions and products in order to adapt to the COVID-19 pandemic. Mike Vivier says that the protocol for doctor visits will take a new form and he believes that the waiting room concept will also be modified.For instance, patients may be asked to wait in their vehicles before being called upon by the doctor. This would imply new procedures and disinfectant solutions would be in high demand.
While we wait to see what the future holds, Mike Vivier says he is enthusiastic to see that human relations are regaining their rightful place in Quebecers' values and priorities.
ROBIC CONGRATULATES THE ENTIRE TEAM FOR ITS REMARKABLE CONTRIBUTION AND ENCOURAGES THE COOPERATION OF ALL THE VARIOUS PLAYERS IN THE COMMUNITY NECESSARY TO THE SUCCESS OF THEIR ACTIVITIES. BONNE CONTINUATION!

THE BENCHMARK FOR
INTELLECTUAL PROPERTY