ROBIC APPLAUDS THE GENEROSITY AND INGENUITY OF ITS CLIENTS. HERE IS THE STORY OF UMANO MEDICAL!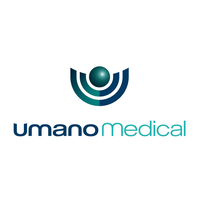 Umano Medical, a fast-growing company based in Québec City, is coming to the rescue of hospitals in Québec and around the world with an unprecedented production of its standard hospital beds and a new model of emergency bed created specifically to meet the needs of local and international markets.
According to Christian Cariou, one of the company's founders, the Umano Medical team was fully mobilized to double the production capacity of its standard beds and to design a new type of bed in only three weeks, in order to meet hospital demand.
Since the beginning of the pandemic, several thousand units of this new bed model have been delivered to Europe. These emergency beds meet medical requirements and various
other needs with its adjustable crank system and casters that
facilitate mobility.
As for their standard bed, the Umano Medical team has succeeded in doubling its production capacity. The growing company now has close to 270 employees, compared to 75 in 2012. In the past month and a half, we hired 40 additional employees to increase our production rate. As we continue to grow, we continue to recruit. At the moment, we have
40 permanent positions to fill." says Mr. Cariou.
Umano Medical's beds are distributed in Québec, in other Canadian provinces, and around the world. It takes between 6 to 8 days to produce a standard bed and the estimated delivery time is 6 to 8 weeks. Mr. Cariou adds that the plant operates on three shifts, six days a week. "We have received a great response from all the employees. Compliance with the new sanitary measures is constant and the changes imposed by COVID-19 are well accepted. Our people are highly motivated, many are even working overtime."
The challenges the company has recently faced mainly relate to newly implemented changes: orchestrating shifts to avoid personnel crossovers when entering and leaving the plant, installing temporary cafeterias, managing traffic in the plant, and applying stricter sanitary measures.
Mr. Cariou is also very grateful for the efforts of local companies, which have enabled Umano Medical to double its production of standard beds. He further explains that their rapid growth has resulted in tight supply chain management and the need to ensure continuity of the increased service offered by their Canadian and foreign suppliers.
The COVID-19 experience
When asked about the best lesson learned from this experience, Mr. Cariou replies, "The best lesson, I think, is my team's exceptional work. We have a dedicated team – committed to Umano Medical and committed to the cause. We also realize how essential communication is and we intend to better inform people internally in order to reassure them as much as possible and be more transparent. Another lesson learned is that we
were able to identify the right partners, those who were there to
support us in this extraordinary time."
Looking ahead, growth remains the company's greatest desire and it is uncertain what to expect after COVID-19. Uncertainty brings its share of concerns, but Cariou says that a research and development team is constantly working to find new products and ensure the sustainability of this internationally recognized Québec jewel.
ROBIC SALUTES THE REMARKABLE WORK OF A TEAM COMMITTED TO HELPING HOSPITALS AND ITS EFFECTIVENESS IN MEETING PRESSING NEEDS AROUND THE WORLD! CONGRATULATIONS TO THE ENTIRE UMANO MEDICAL TEAM!

THE BENCHMARK FOR
INTELLECTUAL PROPERTY