Me Camille Aubin among the four finalists to the volunteer of the year of the Young Bar of Montreal (YBM) title.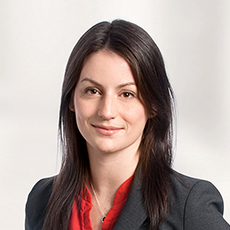 She was involved in the Information Technology Committee (ITC) of the Young Bar, notably in organizing the Leg@l.IT Congress. She took charge of the organization and acted as moderator for the panel "Technology, Lawyers and Darwinism: before and after Ross" dealing with the implantation of technologies in the practice of law.
Camille Aubin also participated in the International and Professional Development Committee (IPDC) and participated in the creation of the first Independent Interprofessional Cocktail, which brought together for an evening, 300 young business people, entrepreneurs and members of professional associations from all fields.
Good luck Camille!